2013 F-150 XLT 4WD with 5L
This week I'll be traveling to Seattle for a job interview. So far I've had three phone interviews and this next one will be a face-to-face. Assuming I don't screw it all up in the eleventh hour I could conceivably be in the Seattle area within the next three weeks or so.
If that's God's will for me then I will surely get back to weekend fishing trips along some of the best salmon/steelhead waters this country has to offer. That said, I'll be camping along some of those same rivers and I'm trying to determine what I'd like to do as far as camping is concerned.
As you can see, I have an '04 SC 4WD Lariat with the short box and tow package so I have a few options available to me. I could find a used camper to slide in the bed though I wonder about their weight in a half ton truck. I can always tow a pop up camper or even a trailer or just pitch a tent.
My truck...
I have been looking at truck tents that I can pitch in the bed of the truck where I'll also toss in my cot which will get me off the ground. The biggest issue with that is the cost of those things. The lowest price I've seen for a good one is $200.
Something like this...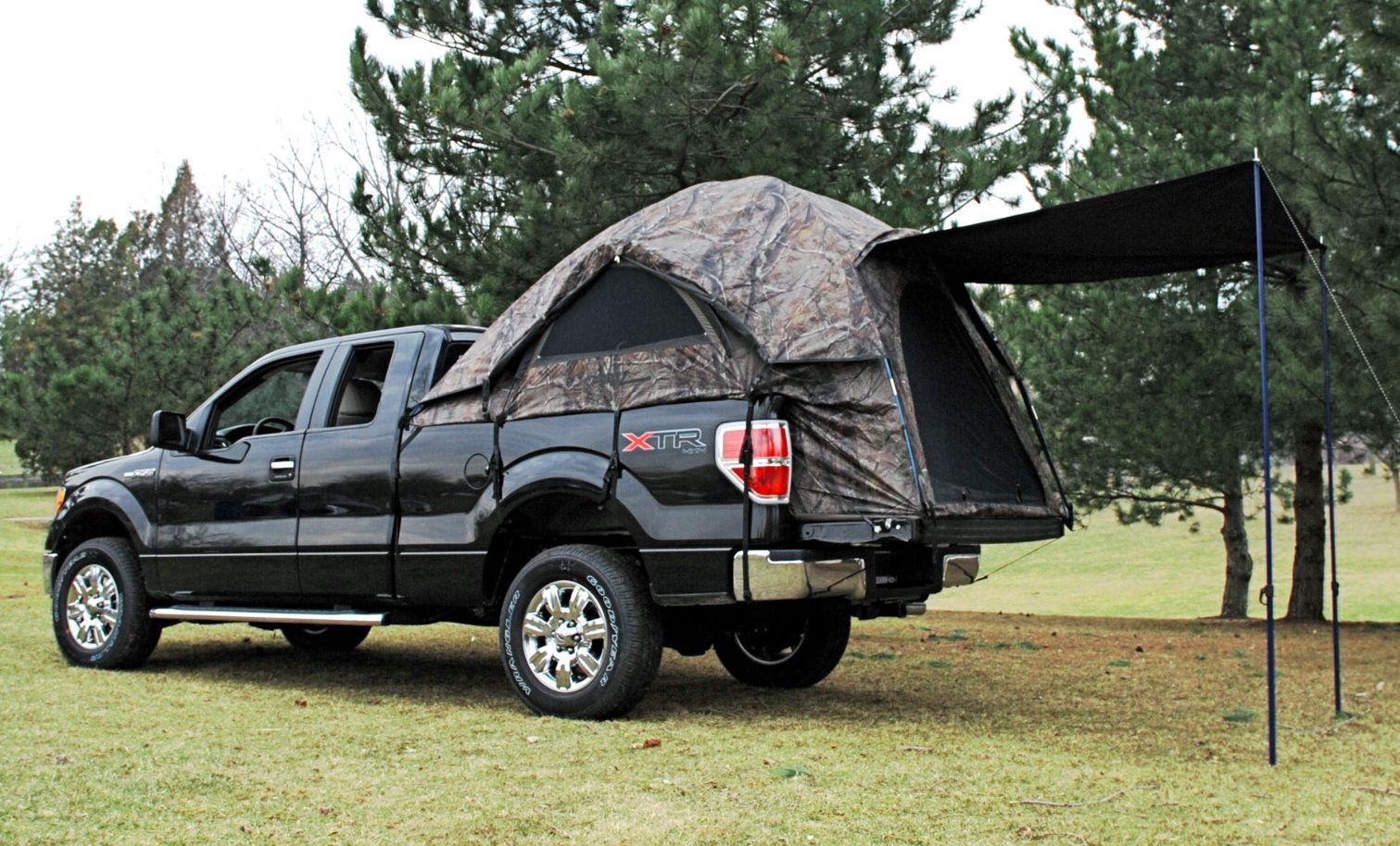 In the beginning I'll probably just use the smaller dome tent we have and just do it all normal. The upside to that is I can leave the hard tonneau cover in place giving me lockable dry storage for all my gear if I don't just fold up the rear seats.
I have found pop up campers priced between $500 to $1,000 that were actually pretty nice and a few 18-24 foot trailers for about the same. Since it will be just me for the first few months and the family joining later I have time to do whatever.
What would you do?
Has anyone here had any experience with a truck tent?
Has anyone here slid in a camper in their F-150 and if so, how did it work out for you?
What would you do?